Last words of woman battling cancer are 'I do', as she dies just hours after exchanging vows
In what is truly a heartbreaking turn of events, vows were exchanged between a couple in love jut hours before breast cancer took the life of the beautiful bride!
Cancer couldn't come in the way of Heather Mosher, who, even in her final hours of her life, married the one she loved. The bride from Connecticut had been battling breast cancer for a year and her now-husband fulfilled what we can only call a bittersweet and heartbreaking dying wish.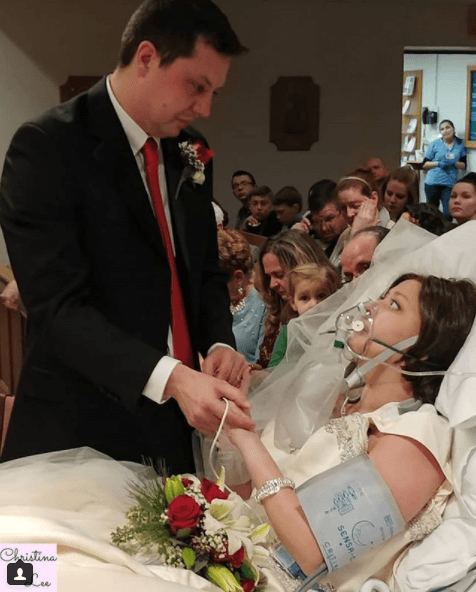 David Mosher, Heather's husband had proposed to her a year earlier on December 23, 2016. This also happened to be the same day she was diagnosed with breast cancer. 
"She didn't know I was going to propose that night, but I said to myself, she needs to know she's not going to go down this road alone," David said.
"A pair of draft horses, a carriage, and I arranged it all for that night. We went out on the carriage ride and I proposed to her under a street light," he went ahead to explain.