Royal bra-fitter loses contract after 82-year-old owner talks about their 'fittings' in her book
The former owner's book 'Storm in a D-cup' managed to ruffle the feathers of the Queen resulting in this loss of the Royal Warrant.
British bra-fitters Rigby & Peller was stripped of its royal warrant after the former owner released a book disclosing details of the company's private fittings at Buckingham Palace.
High-end lingerie company Rigby & Peller, owned by June Kenton and her husband Harold, was stripped of its royal warrant in 2017 after June published her memoir, Storm In A D-Cup.
Rigby & Peller had held what's called a Royal warrant as lingerie-supplier to the Queen since 1960. There are about 800 royal warrant holders, including individuals, small businesses, and global companies.
It is a mark of recognition for those who supply specific goods or services to the Royal household. Just one example is Fortnum & Mason, which has a warrant as "grocer & provision merchant" to the monarch.
The former owner of the firm told Associated Press she regretted her book had caused the business to lose its "Royal warrant" and meant no offense to the monarch or her family.
"There's nothing in there that makes you think, 'Oh! That's naughty'," June said.
"It's very sad to have ended like this.
"I am completely and utterly heartbroken. I apologize for anything I might have done or said in the book. It was totally unintentional. While no details of royal underwear fittings were published, June Kenton, 82, included an anecdote about the Queen Mother ignoring Princess Margaret's opinions on hats.
"I pretend to listen to Margaret and then, once she has gone, I order what I want," the book quoted the Queen Mother as saying. June also included details about Princess Diana and Princes William and Harry.
"I never met Diana's boys, but I used to give her lingerie and swimwear posters for them to put up in their studies at Eton," she wrote.
She also described her first meeting with Queen Elizabeth and the moment she entered the royal bedroom for the first time. Describing herself as "the UK's leading boobologist" in one account to help the book promotions, she noted that "even the grandest ladies need to be well-supported" and described giving the half-dressed monarch a first bra fitting, with her corgis prancing around.
She insists her autobiography is not a tell-all book and said she even sent a copy to Buckingham Palace when the book was published last year.
Russel Tanguay, the director of royal warrants at the Royal Warrants Holders Association, confirmed to the Daily Express that Rigby & Peller lost its royal warrant — i.e., its right to advertise itself as a royal supplier — in mid-2017. The company was also given a specified time frame for when it had to remove the royal coat of arms on its marketing materials.
Royal expert and Flinders University, Associate Professor Giselle Bastin, said it was best for businesses dealing with the Royal family to keep quiet.
"It is still considered prestigious for a business to hold a Royal warrant and yes, discretion is important — particularly in the case of businesses that provide personal services to members of the Royal family," Professor Bastin said.
A statement from Rigby & Peller said the company was "deeply saddened" by the decision.
The statement said it was "not able to elaborate further on the cancellation out of respect for Her Majesty the Queen and the Royal Warrant Holders Association".
The Kentons purchased the lingerie company for ₤20,000 in 1982. June Kenton honed her craft at the Berlie Corsetry School and has worked in the lingerie industry for six decades.
The couple sold their stake in Rigby & Peller to Belgian company Van de Velde in 2011, but June remained on the board and continued to work with the Royals.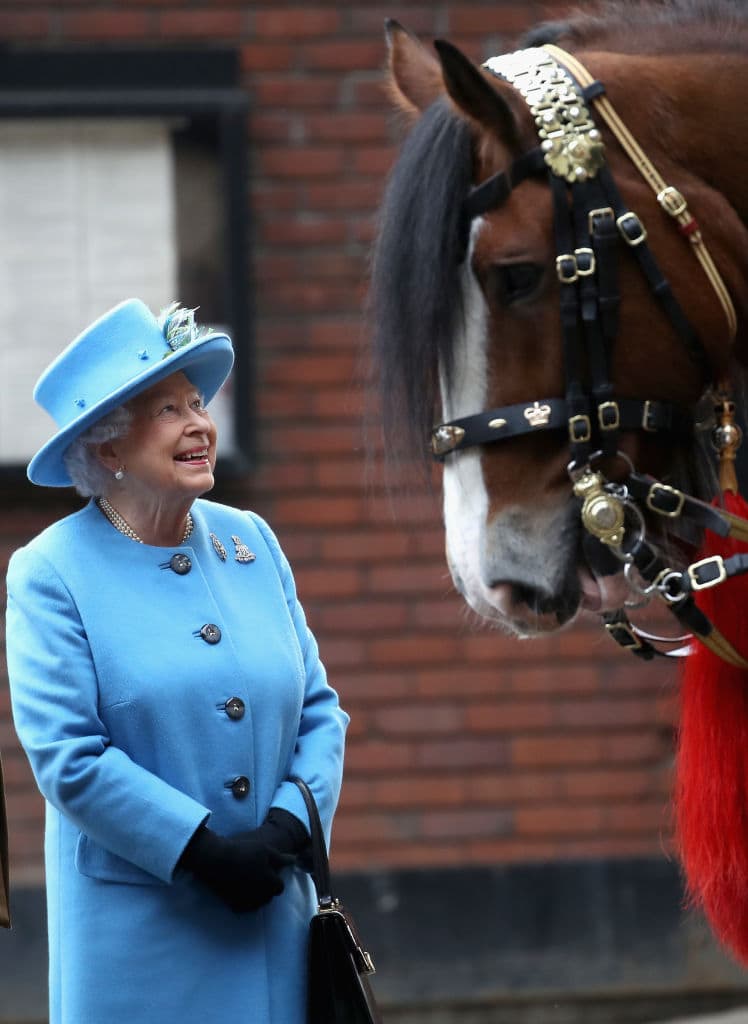 The Palace declined to comment on Thursday. "In respect of Royal warrants, we never comment on individual companies," the statement said.
If you have any views or stories that you would like to share with us, drop us an email at writetous@meawwworld.com