Kylie Jenner devastated by Wendy Williams' savage attack on her baby's appearance
Wendy Williams went on to slam Kylie for plastic surgery and made a comment about her future baby which the young Jenner did not really take well.
Wendy Williams has been targeting the Kardashians time and again, but her recent dig at pregnant Kylie Jenner has seemed to upset the entire family, especially Kylie. Even though Kylie is used to negative comments and harsh critics, the young Jenner is not taking it quite well now that she's reportedly pregnant.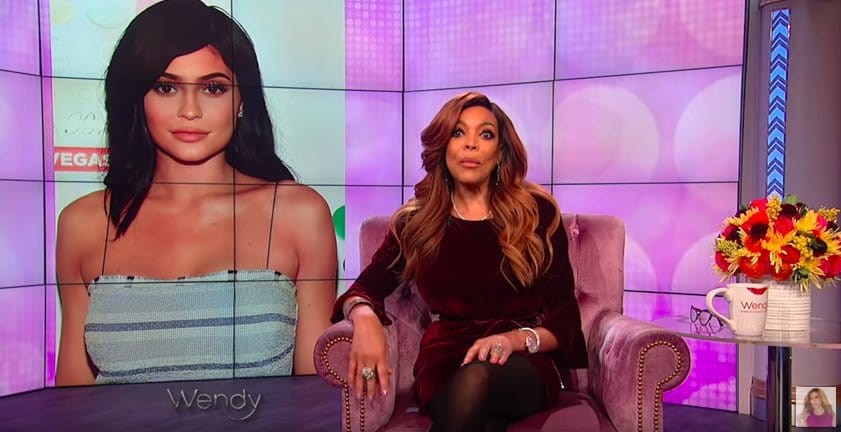 In her recent episode of The Wendy Williams Show, the television host took a dig at Kylie and slammed her for getting plastic surgery, that has changed her looks so much, that she looks unrecognizable when compared to her previous look in older pictures. Kylie, however, has previously admitted to having lip injections and other apparent plastic surgery procedures, but according to Wendy, these procedures have just made the reality star look older and not prettier.
"She's only 20… Her 20 is more like 35, because she's grown up on TV in front of us, plus she's got the mid-crisis makeover already," Wendy said on her show. Wendy even went on to claim that no matter how hard Kylie tries to change herself, she will not be able to do the same for her baby anytime soon. "Let me tell you something, you can do whatever you want to yourself but the baby is still going to look like the old you, just saying," Wendy proclaimed.
The Think Like A Man actress decided to put her thoughts about her Kylie's baby daddy, Travis Scott, as well. Wendy believes that Travis does not want to be involved in any of the Kardashian drama and wants to be away from the family as much as possible.
"I don't think Travis wants to be involved with her anymore, he's doing his rock star thing, he's got money. He's probably like, 'You're pregnant, figure it out. I'll pay child support from afar,'" she said. A source close to Kylie told Hollywood Life that the reality star has been dealing with a lot of things as her due date is nearing and hearing comments like the ones Wendy passed are just making it hard for Kylie to cope with things. "Kylie is traumatized over the whole situation," the source revealed.
"I'm not sure what upset her more, the comment about Travis not wanting her anymore or the stuff about her baby's face," the source added. Another reason that Kylie felt really hurt after listening to Wendy's comments was that the Keeping Up With The Kardashian star was "bullied in school" and comments like these seems to hit Kylie really hard. Luckily for Kylie, she has a great support system behind her. 
Kim Kardashian has been there for Kylie ever since she became the center of attention for media with regard to her pregnancy. Kim is constantly helping Kylie gain her confidence back and after hearing what Wendy had to say, Kim is helping her process it. 
"Kim has been comforting Kylie by reminding her of all the mean things Wendy's even said about her, like the time she predicted that her and Kanye West were going to be over right after North was born," the source reveals," adding, "That was almost five years ago and now they're about to welcome their third child." Meanwhile, there is one thing that Kim wants Kylie to remember throughout her life and that is not to let negative comments bother oneself. 
"Forget about what Wendy says, and to remember, the best revenge is being happy," is what Kim wants Kylie to remember. In fact, Kim is so upset with the comment that she has taken matters into her own hand. "Kylie is already at her most vulnerable point, and bullying her like this is so cruel, it's unforgivable. Kim is not happy with Wendy at all. She's already asked one of her assistants to get the show's producers on the phone," the source revealed.
If you have any views or stories that you would like to share with us, drop us an email at writetous@meawwworld.com