In the wake of Logan Paul's insensitive video shot in Japan's infamous 'Suicide Forest' that had practically the entirety of social media up in arms, it's safe to say that content creators have to be very careful with the type of content that they upload in their channels.
YouTubers Dan Rue and Nick Joseph, known for their eccentric content, are the new targets of the pitchfork-wielding mob after users dug up one of their old videos and branded them as 'insensitive' and 'racist.' 
The pair, who became popular after their catchphrase 'Oh no baby! What is you doing?' became a viral meme, had filmed themselves in the streets of Japan.
The video clip was posted on to their Twitter page this past September and shows them walking in the streets of a city in Japan. At the end of the clip, Nick instructs Dan to go grab a little kid from the family, and he proceeds to do so and run, with the mother giving chase. As he runs away, Nick can be heard shouting: "Jackie [Chan] will find you."
The video was posted with a racially insensitive caption of 'I found the girl from Rush Hour,' and features the pair appearing to openly mock the Japanese language. For the entire duration of the clip, Nick can be heard spewing out a random assortment of words in a mocking tone in what he thinks is the country's language, while Dan is walking the streets, gyrating his legs, and generally being a nuisance.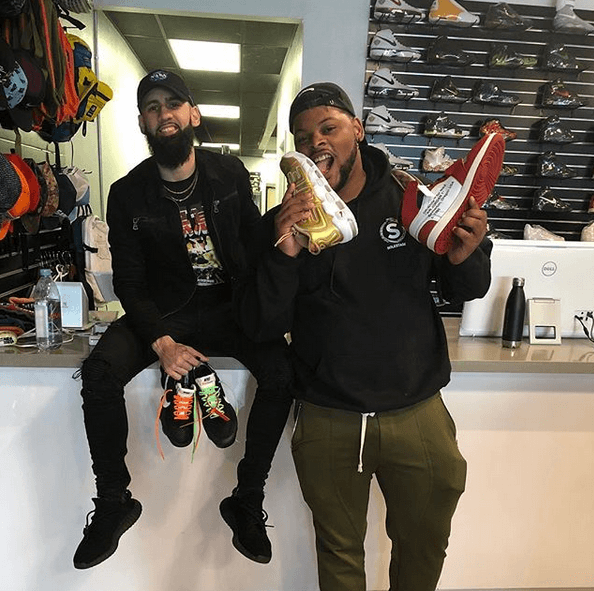 As it continues and spans to two black men, the caption reads 'Nigga, they got niggas in Japan?' adding that 'They must be looking for Mulan's fine ass' in reference to the popular Disney character. While this can be constituted as a joke, this arguably made them appear more racist.
The character was based on Chinese legend Hua Mulan and has no links to Japan whatsoever.
---
---
The video has been branded by various quarters as 'disgusting' with the backlash getting so bad that Dan had to take to Twitter to try to calm things down. His statement read: "Hope you all kno this was staged with the family and the child is clearly laughing in the video."
"We had to edit her laugh out the end when we PRETENDED to take her. That's all I'm saying have a blessed day. Don't have time to argue it's clearly a definitive conversation."
The non-apologetic tone did not help soothe the tension, with many users asking that the pair produce evidence that it was scripted and that both the parent and the child knew about the distasteful stunt before it happened.
---
---
One user tried to defend the language used in the clip, tweeting: "I doubt he's intentionally making fun of it but it comes off like that. I think he wanted to get a similar comedic effect as repeating basic Spanish words and acting as if it made whole sentences. But I doubt he actually said any actual word of the language he was imitating."
---
---
But unsurprisingly, many took offense to Nick's commentary in the clip, with one user writing: "As someone who is Asian, the way he was speaking and mocking the language was racist and disrespectful. Especially doing it in public in front of the very people he was poking fun at and using as a joke for view."
Another viewer commented: "what is wrong with you, and the shit you do for your shitty sense of humor. and you think that racist accent stuff's still funny? it's 2018, stop living in an age where you think that's ok," with an angry observer adding: "Can't you imagine how much her mother was scared when u "pretended" to take her?"
Here are some of the angry reactions the video has gotten:
---
---